«I can think of few piano recitals finer than this»
― Seen and Heard International

Having first gained international attention with her highly-praised recordings of works by Chopin and Rachmaninov, Zlata Chochieva has already established herself as a distinctive voice amongst pianists, possessing a deep affinity for these composers in particular. Hailed by Gramophone as "the possessor of a comprehensive technique who brings an inner glow to every bar", Zlata Chochieva has performed solo recitals and with orchestras in major venues such as the Herkulessaal in Munich, Concertgebouw Amsterdam, Wigmore Hall London, Konzerthaus Berlin, Teatro La Fenice in Venice, and Tchaikovsky Concert Hall in Moscow.
Her Chopin Complete Etudes disc for Piano Classics was selected as an Editor's Choice in Gramophone, and included in Gramophone's list of 10 greatest Chopin recordings: "It is certainly one of the most consistently inspired, masterfully executed and beautiful-sounding versions I can recall." (Jeremy Nicholas, Gramophone). Her 2015 CD of the Complete Etudes-Tableaux of Rachmaninov has likewise earned critical raves and been nominated for the German Record Critics' Award.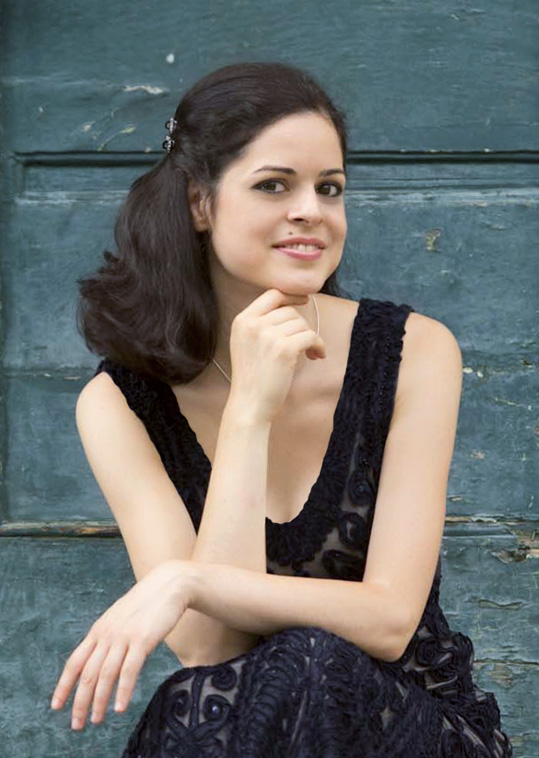 News
German Record Critics' Award
'(RE)CREATIONS' CD received one of the most respected recording awards Preis der deutschen Schallplattenkritik!
https://www.schallplattenkritik.de/bestenlisten/2021/02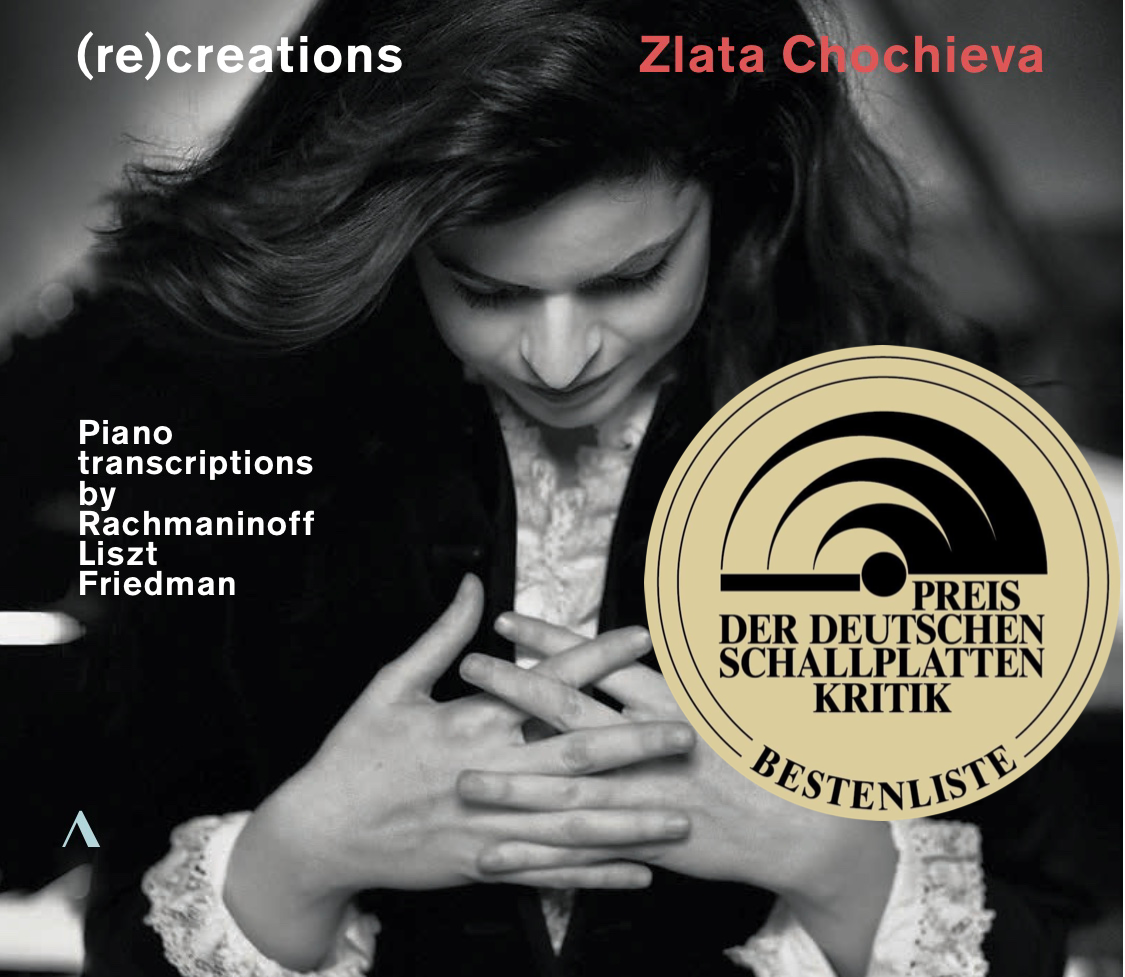 Digital edition of Berliner Klavier Festival
Despite cancellation of Berliner Klavier Festival in the Konzerthaus Berlin this year, Zlata Chochieva and Severin von Eckardstein continue to make music within digital edition of the Festival, starting from today till May 12th:
https://berliner-klavierfestival.de
New interview with Eric Schoones for Pianist Magazine
English version of the interview is available on Pianostreet:
https://bit.ly/2NLggb3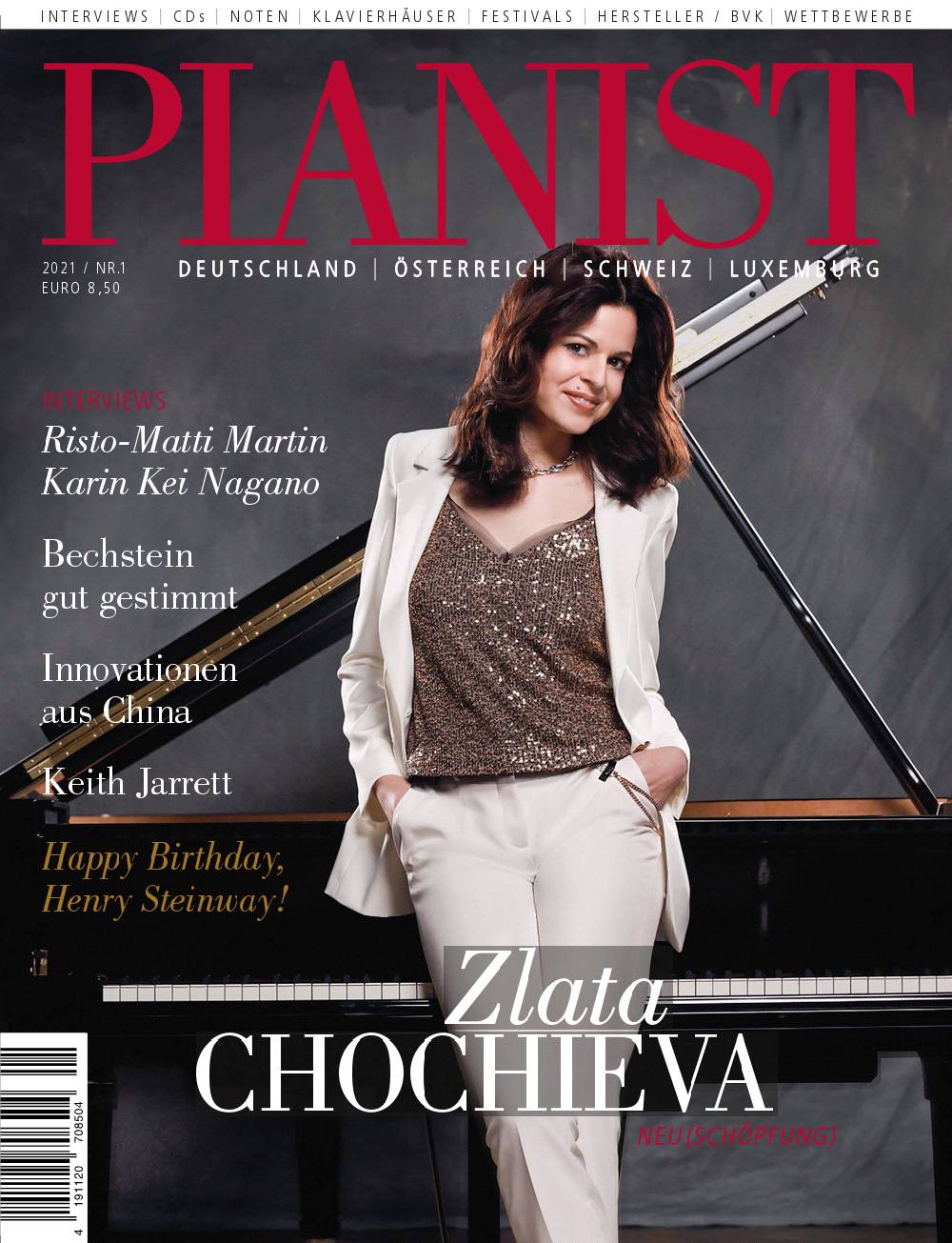 "(re)creations" Album has been selected as an Editor's Choice in Gramophone
"Right from the first note, you realise Chochieva has not just drifted into the studio on a whim or simply to fulfil a contract. This is music-making of real purpose and conviction."
https://www.gramophone.co.uk/features/article/gramophone-editor-s-choice-april-2021
This week Zlata is a guest at Klassik Viral, a podcast by Crescendo
The interview with Arnt Cobbers is available on Spotify:
https://open.spotify.com/episode/54tLZDSB0gc0l6oRCRBMY8?si=IiPVP-72SymaEEGQV2TDzg
The New Album "(re)creations" - out now!
Watch Online Release Concert and Interview with Barnaby Weiler about the New Album "(re)creations" on Foyer Crescendo:
https://foyer.de/mediathek/recreations-klaviertranskriptionen-von-liszt-rachmaninoff-und-friedman/
Zlata Chochieva's new disc '(re)creations' will be released worldwide on 12 February 2021 by Accentus.
Zlata Chochieva's new disc '(re)creations' will be released worldwide on 12 February 2021 by Accentus. She presents piano transcriptions by three great pianists and composers, Rachmaninoff, Liszt, and Friedman, that lend new life to works by J. S. Bach, Mendelssohn, Schubert, Mahler and many more. Here is a look behind the scenes that gives a glimpse into this exceptional new release!

GENERAL MANAGEMENT
James Brown Management
Imogen Morris
Tel: +44 7810 800016
Sheraton House, Castle Park, Cambridge
CB3 0AX, UK
LOCAL MANAGEMENT
SPAIN & PORTUGAL
Atalanta Artists
Marcos Fernández
Tel: +34 (0) 6672 75122