«… the possessor of a comprehensive technique who brings an inner glow to every bar.»
― Gramophone
Russian Pianist Zlata Chochieva first came to international attention with her highly-praised recordings of works by Chopin and Rachmaninov (Piano Classics), establishing her as a distinctive voice amongst pianists with a deep affinity with these composers.
Zlata has appeared at many prestigious concert halls and festivals, and with numerous major orchestras and conductors, incl. Mikhail Pletnev who became her mentor at an early age. Highlights of the 2018/19 season include appearances at the Wigmore Hall in London, Zaubersee Festival in Lucerne and the Konzerthaus Berlin, in Moscow with the Svetlanov State Orchestra and the Russian National Philharmonic. She performs twice in the Serate Musicali series in Milan, having been appointed its new "Artist in Residence" from 2019/20.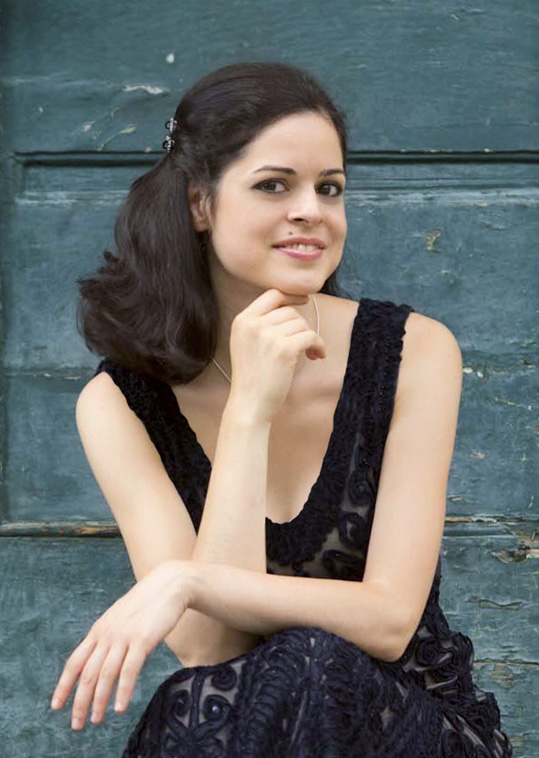 News
Aachen Symphony Orchestra appoints Zlata Chochieva as 2019-20 season "Artist in Focus"
This role sees her play in five concerts under the baton of Christopher Ward. The programme includes Rachmaninoff's Piano Concerto No. 4, Liszt "Malediction" and Beethoven's Triple Concerto with Nicolas Dautricourt and Per Nyström.
Zlata Chochieva named 2019-20 "Serate Musicali" Artist-in-Residence
After performing twice in the "Serate Musicali" series in Milan, Zlata Chochieva has been appointed its new "Artist in Residence" from 2019/20
Chochieva at Wigmore Hall
Zlata Chochieva will give her Wigmore Hall debut this week, in a programme of works by Chopin, Scriabin, Liszt and Rachmaninov on 26th March. It includes Rachmaninov's 1st piano sonata Op.28, a rarely performed pianistic masterpiece that had first brought Chochieva to international attention when she recorded it for Piano Classics.
For more information click HERE.